We had a short and sweet weekend in Florida. Friday in Pensacola, which has a much more Galveston meets New Orleans lite vibe.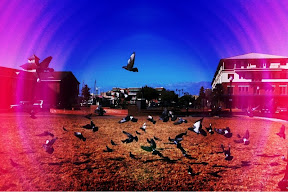 And Weirsdale, where we played the Orange Blossom Opry, and dug on the Spanish Moss.
I'm grateful my folks watched the bean this weekend. It was a weekend of intense drives, and would have been majorly exhausting for all involved. Now, we're just hours away from Austin, and I'm itchin' to see my little one. Spanish moss and seaside walks cannot compare!
- Posted using BlogPress from my iPhone