...To bring you some good news. Tickets for "A Ride With Bob" September 17 and 18 at the Long Center in Austin go on sale TODAY.
You definitely do not want to miss this exciting opportunity to see Jason Roberts as Bob Wills. Ray Benson as Himself! Dave Sanger as hilarious dancing station manager and me, Elizabeth McQueen as Minnie Pearl.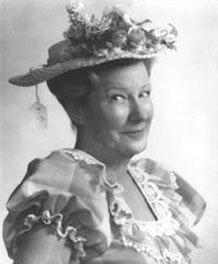 I do a damn fine How-deee! If I do say so myself.
So what are you waiting for! Get your tix now!